Ivan Kral Albums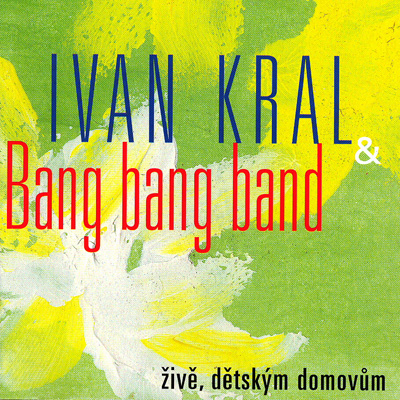 Ivan Kral - "Bang bang band Live"
Live Benefit for Homeless Children
Ivan Kral live solo album featuring Eddie Zawadski on guitar, Ivo Pospisill on bass and drummer Vlada Jurasek.
All songs written by Ivan Kral, except "Cold Turkey" by John Lennon, "Houby" by Hlavsa and Bondy; "Mam Tvuj Stin"
by Jiri Suchy and Ivan Kral; "Dancing Barefoot" by Patti Smith and Ivan Kral; "Lay Lady, Lay" by Bob Dylan.
Rcorded and mixed by Vladimir Vintra Radio 1 Prague. Introduction by M arketa Kucerova Turkova.